Panel Coolers- Silent X-Stream ; Panel Coolers อุปกรณ์ทำลมเย็น สำหรับตู้ควบคุมไฟฟ้า โดยใช้ลมอัด

Panel Cooler,Cabinet Cooler
อุปกรณ์ทำลมเย็น สำหรับตู้ควบคุมไฟฟ้า โดยใช้ลมอัด

Product Overview: Cabinet Enclosure Cooler

Nex Flow offers the largest selection of NEMA/IP ratings ( 12. 3R , 4/4X) and the highest rated cooling ( BTU/Hr) panel coolers of all manufactures. Made from the Nex Flow Welded Stainless Vortex Tube with precision machined Brass generator.

All NEMA ratings are STAINLESS STEEL and NEW 316 SS construction now available and in stock at a better price than competitive Vortex style coolers.

Ease of mounting ( single hole ), engineered vent back out through the cooler, no other openings required, keeping inside panel sealed and clean. The UL label is your insurance that the coolers have been tested and will maintain the environmental integrity of your equipment.

The Silent X-Stream™ Cabinet Enclosure Cooler / Cooling- Frigid-X™ series for electronic control panels provide a low cost method of both purging and cooling electrical and electronic control panels by using a stainless steel vortex tube to create cold air from ordinary compressed air. Utilizing a hot and cold end muffling kit the unit is made extra quite to under 64 dBA depending on capacity.

APPLICATION

Replace fans, used for blow-off, cleaning, dry, cooling and conveying
- Parts drying.
- Remove water, coolant, dust,in parts manufacturing/assembly operations.
- Parts cooling.
- Dust and scrap blow off.
- Vent or Exhaust.

* US patent number 8,616,010 / Other countries: Patented or Patent Pending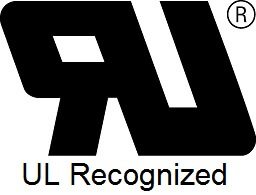 Note: Always question non-approved units used on electrical enclosures to assure that your panels are not damaged by inferior products.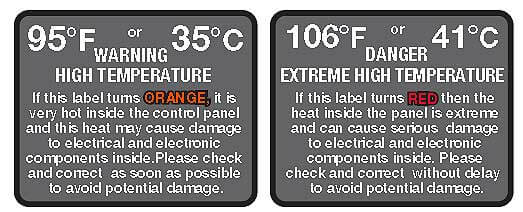 Nex Flow™ offers a High Temperature Warning Sticker free with every Frigid-X Panel Cooler purchased for the air conditioning of electrical and electronic control panels. High temperature inside a control panel can be damaging to internal equipment and lead to unplanned shutdown of factory operations. The label provides for an effective warning with a color change indicator to ORANGE and a danger warning with a color change indicator to RED. Color change is reversible so when the temperature problem is corrected, the label can continue to be used indefinitely. While it is a qualitative measurement only, it provides an ideal cautionary monitoring of possible temperature problems within a control panel.